Storyline Online features accomplished actors and actresses reading some of their favorite children's books.  Each story comes with a free Activity Guide and can be viewed on YouTube or SchoolTube.
If you were a fan of our "Tumblebooks" , this is a similar wonderful story telling site for young people.

This directory of sites is selected by librarians and are organized by subject and Dewey numbers. Students can click on a particular subject and another page appears with a list of age appropriate websites for that subject. This directory is also searchable by keyword. Each website lists the suggested reading level. Additional tips on searching techniques are included.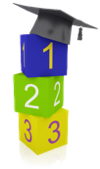 Adapted Mind was created by graduates of Stanford, Berkeley, and Harvard to improve the way children learn.  "We aspire to bring a revolution to education, improving it by pushing the frontier of learning science."
AdaptedMind creates a custom learning experience that identifies your child's strengths and weaknesses, and delivers a curriculum that adapt to these needs.  "We created our curriculum in consultation with teachers, parents, and most importantly—children.   The result is a learning experience that significantly improves performance, guaranteed."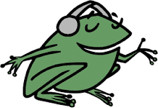 Listen to fairy tales, myths, poems, and original stories read by actors.
"Storynory is an online treasure-trove of free audio stories. Here you will find a mixture of original stories, fairytales, and specially adapted myths and histories. We also provide a sprinkling of verse."